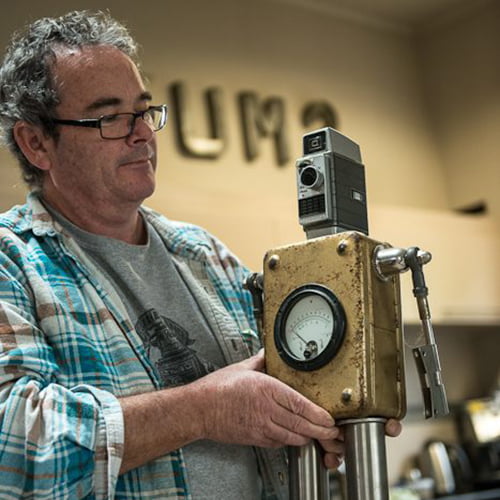 24 Nov – 6 Dec 2016
Right now you might be forgiven for thinking you've landed on an alien planet in a 1960's sci-fi TV show. It is a perfectly understandable response. For artist Grant Sutherland doesn't mind admitting that his original inspiration for his forays into assemblage came via the character 'Robot B9, Class M3,' in the TV series Lost in Space.
Hunting and collecting is a hallmark trait of the assemblagist. Each detail in any one of Grants figurines may take years to source. What sets each of his finished pieces apart is that the feature components are all faithful to an era and/or particular design style. He does not use glue or weld, preferring rivets and secret attachments. The fittings are specifically chosen to match the age of all the featured parts. His eye for detail and high quality finishing are the trademarks of a true craftsman.
His creations will go on living for many futures to come.