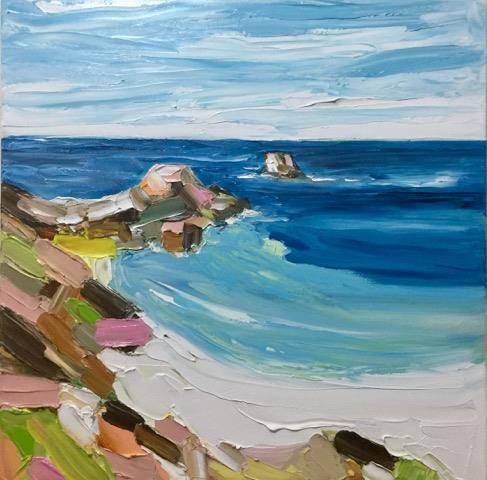 Renia Lakomy Edwards solo show "Eclectic Elements"opens at Kidogo Arthouse on Thursday 26th October 2017.
Eclectic Elements is a collection of landscapes, orals and gurative paintings – the binding elements being elusive memories and intangible beauty.
Renia was born in New Zealand to a Polish family and moved to Australia in 1979. In 1995, she relocated to Europe living in Switzerland and Germany for 15 years.
Renia and her family moved to Perth in 2011 where she leapt further into a lifelong passion for art and began art classes. Renia now has a studio at home where she paints and teaches in a beautiful garden atmosphere.
"Art lasts forever – you grow up with the paintings you have in your home. Your collection travels with you even if your surroundings change. Art is a time stamp of a place and feeling in your life. You will never feel remorse after surrounding yourself with art you love"