Aboriginal art and artists are making the long trip from the Kimberley to Fremantle for a not-to-be-missed exhibition of Kimberley art running from the 20-25th October 2017, at Kidogo Arthouse.
This first-time event brings you a stunning range of contemporary Aboriginal art from right across the Kimberley. It is a rare chance to experience the diversity and quality of Kimberley art, right here in Fremantle.
The exhibition will showcase the works of special guest-artists Mervyn Street (a Gooniyandi man from Fitzroy Crossing), fresh from a groundbreaking collaborative exhibition at Adelaide's Tarnanthi Festival, and Edwin Lee Mulligan (a Walmajarri/Nyikina man from Noonkanbah) who will demonstrate and discuss their work, sharing insights into its cultural significance with Fremantle art lovers.
Brought to you by peak conservation group Environs Kimberley ('EK'), this event will support Kimberley artists and raise much-needed funds for the work of EK in protecting the Kimberley natural environment.
Event coordinator Tessa Mossop said "EK has been working with Aboriginal people to promote and conserve the natural, environmental and cultural values of the remote Kimberley region for over 20 years. We are delighted to continue this collaboration and to support Aboriginal artists through this special event."
The exhibition opens on Friday 20th October, with an introduction by Dr Carmen Lawrence, followed by short talks from guest artists and a live auction of selected works from renowned Kimberley artists including Sonia Kurarra, Mervyn Street, Edwin Lee Mulligan, Phyllis Thomas, Elizabeth Nyumi, the late Jimmy Pike and Jimmy Nerrima, and many more.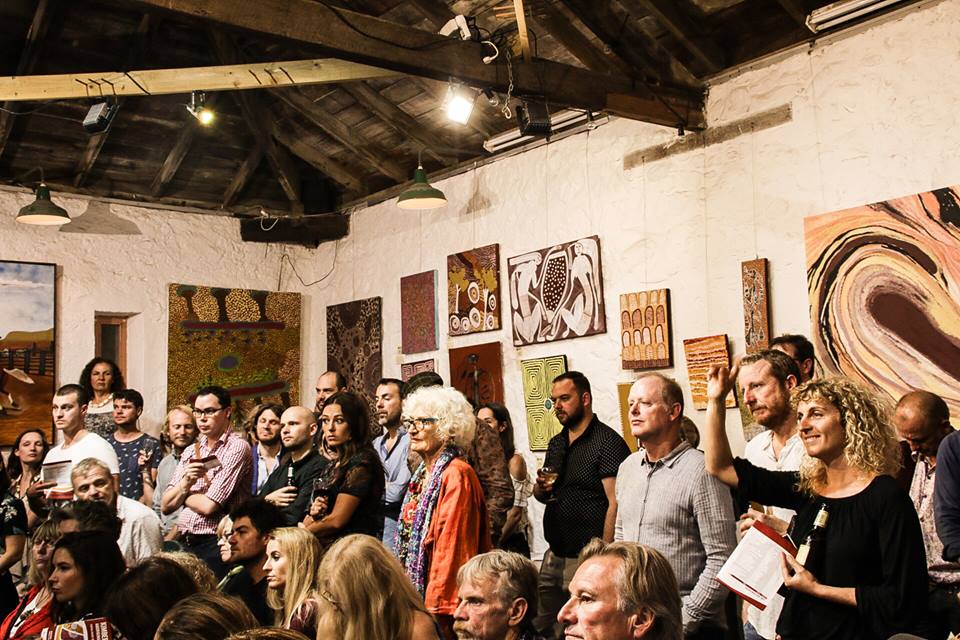 The exhibition will then run from 21st – 25th October 2017 from 11am to 4pm daily, with a special presentation session by Edwin Lee Mulligan entitled 'Sharing Country', on Sunday 22nd October 2-3pm.
"I am looking forward to being able to display and talk about my art in Fremantle. Sharing country through stories, dreams and poems will connect you to my work," said Mr Mulligan.
Don't miss the rare opportunity to experience this showcase of exceptional Kimberley art, to bid on a work in the auction or purchase one later, and to support Aboriginal artists and the continued work of EK, all at the same time.