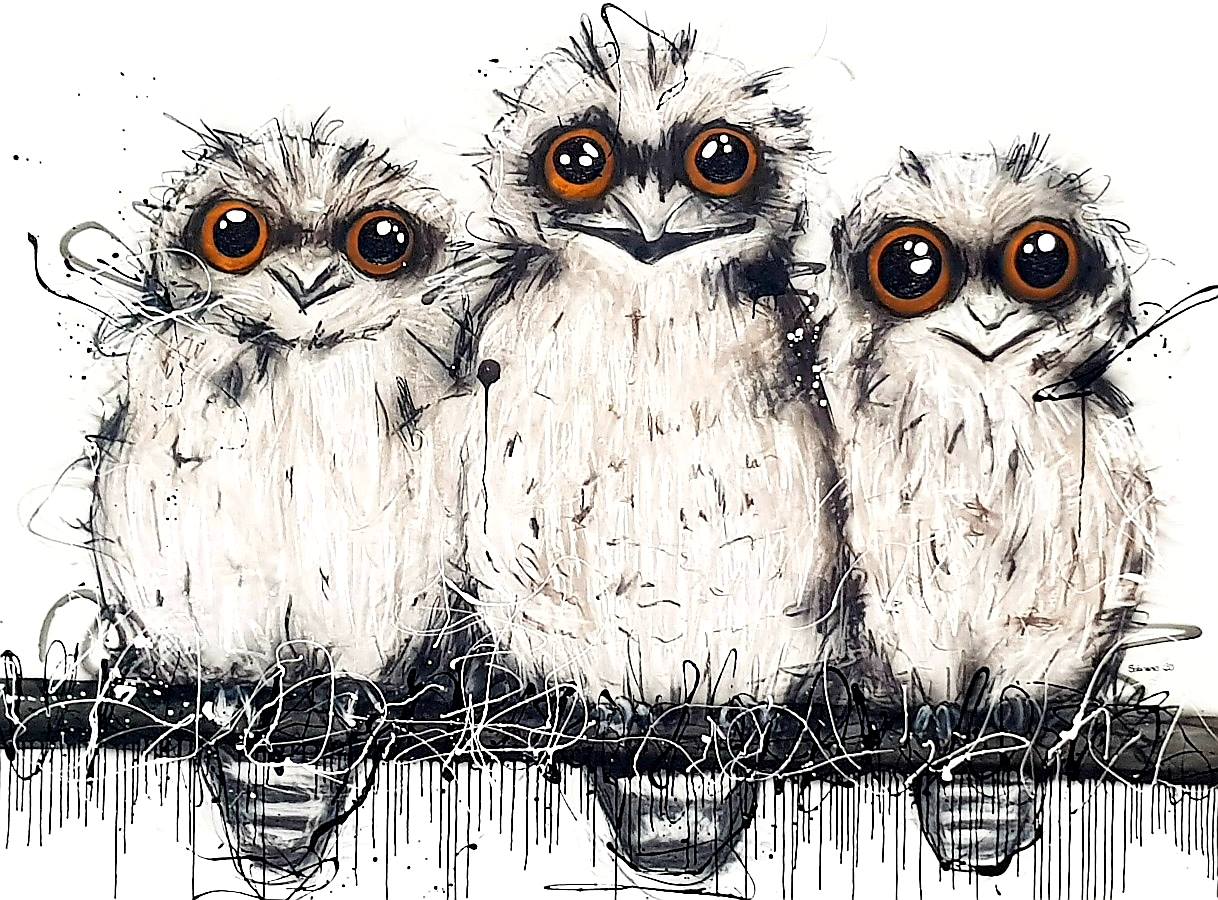 14 – 20 Mar 2019
Created in Sydney at Sobrane's Whale Beach Studio and exhibited for three months at beautiful Avalon Beach, NSW, the flock is on tour!
Some paintings see a deflection from her old works with new movement in the artists work and some of these works are on display and for sale for the first time.
Opening night will see the very talented Susie Quicke, from Broome and Russell Holmes whipping up some music magic.
Sobrane has a large well established gallery in the pearling capital of Broome, in the remote Kimberley region of Western Australia.
Birds are the muse, depicted in striking lines and marks of spray paint, charcoal, pastel and most recently coffee. Lively, fun loving creatures touch your soul in their simplicity, life expression and individuality.