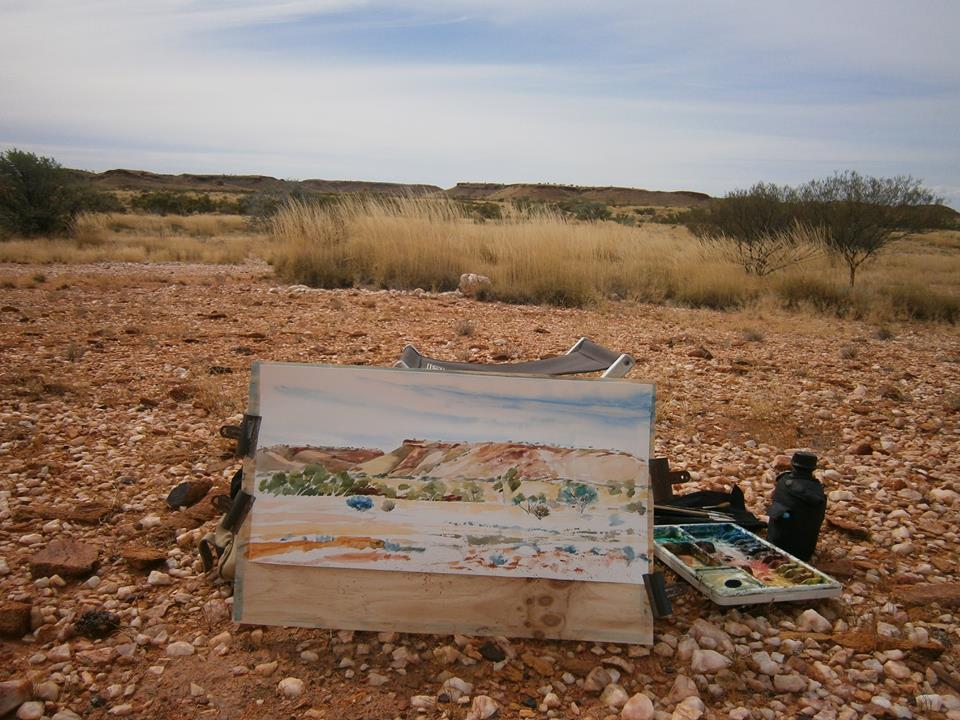 7 – 13 Feb 2019
"Camels snuffled around our tent at Curara Soaks, the last night on the Canning Stock Route. "Three vehicles south bound, coming over the hill" was repeated ninety seven times to alert other travellers in the sand dune sections, from Well 31 across to Well 24.
After meeting friends at Rawlinna on the Nullarbor at the end of April 2014 we travelled on the Connie Sue Highway – constructed by Len Beadell as access for the Woomera Project in South Australia. Rockets were fired towards Eighty Mile Beach on the NW coast of WA, but there were few roads in the deserts of Western Australia until the Army commissioned the building of tracks in the late 1950s and early 60's.
Warburton was the only place to restock in the Great Victoria Desert before tackling the Heather Highway. The sole working water point in the next 494 km was a hand pump near the Len Beadell tree on the "Gun Barrel" where we washed the desert dirt from our clothes. Near Mt Beadell we met Pippa and Dick Smith and their friends who were travelling from Steep Point to Byron Bay, however there were very few others that early in the season.
In 1563 km the 85 camels and 10 dingoes greatly outnumbered the 6 vehicles we encountered.
From Everard Junction north on the Gary Highway we cleared burnt shrubs off the track as we were the first to drive through since the previous year. The harsh and dry Gibson Desert seemed truly terrible, as Giles described it, when his companion Gibson became lost and perished.
At the peaceful remote community of Kunawaritji near Well 33 on the Canning Stock Route we paid $3.70 a litre for fuel, but this kept us going until we reached Marble Bar two weeks later. The Talawana Track took us to Karlamilyi National Park where we saw the first expanse of water since leaving Busselton. Steve and I camped for a week by Tjinkulatjatjarra pool, to paint and walk and enjoy the desert sounds and senses.
Throughout our journey the signage was evocative of the remoteness, and of the personal stories of travellers. Len Beadell's concise metal signs contrasted with graffiti covering 44 gallon drums. The overwriting of many signs reminded me of the "Wandjinas" painted over the "Bradshaws" in the Kimberley.
Perhaps we all like to make our mark and leave something for others to discover, like the fragile papers left in pickle jars at Track Junctions, baking in the extremes of the desert".